(HZP)

---

---

(ODEU)

ERP Systems
- worldwide -




Analysis, Consulting, Customization,

Implementation and Training










Partnership cooperation
HZP was founded in 1985, ODEU in 1998 coming from O'Donnel International Consultants Ltd. The headquarter of  HZP and  ODEU is located in Norderstedt / Germany, about 1 mile from the Hamburg airport. ODEU is one of the shareholders of HZP.

At present - beside other projects - we are working coordinated by the FRAUNHOFER-GESELLSCHAFT in a perennial project called IMAP promoted by the Ministry of Economics and Technology following a decision of the German Bundestag.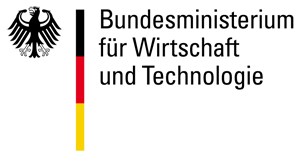 We realize and take care of your needs and projects

Among the achievements of our teams
Advice for the design of your solution
Analysis of your requirements
Development of your solution
Documentation
Introduction (Support for commissioning and training)
Real start of the monitoring and ongoing support.
Security and flexibility are key to your business

You request from your partner
Need to reach your project goals through a structured approach
Security for your budget (both in time and also in economic terms)
An ongoing project monitoring and reporting
Flexibility in Support
The necessary skills and clever ideas

Let us know your expectations and / or requests - we develop the concepts and implement the solutions for you !

Please contact us.